Splice | Illustration

2019—2022

I art directed or illustrated all pieces of art on the Splice blog from 2019—2022. In this time, I came to define our illustration style through a consistent cast of collaborators and a distinctive style.

Splice Illustrations are vibrant, imaginative, and communicative. They should feel like the creative process at work. Our audience is made up of creators, so our blog art should be exciting, inspiring, and even challenging, with that creator audience in mind. Additionally, diversity in illustrators is key—although there are through lines that are apparent across our illustrators, we pull from a wide variety of folks, who vary in gender, race, style, and level of notoriety.

In order to establish our consistent yet flexible illustration style, I set up a few key guiding principles: Bold color usage; never afraid to get weird or trippy; bold use of line work; the ability to communicate complex concepts quickly.

See below for a selection of some of my favorite pieces I commissioned over the years, from pieces about how to structure a sync deal to managing a music career while having a family.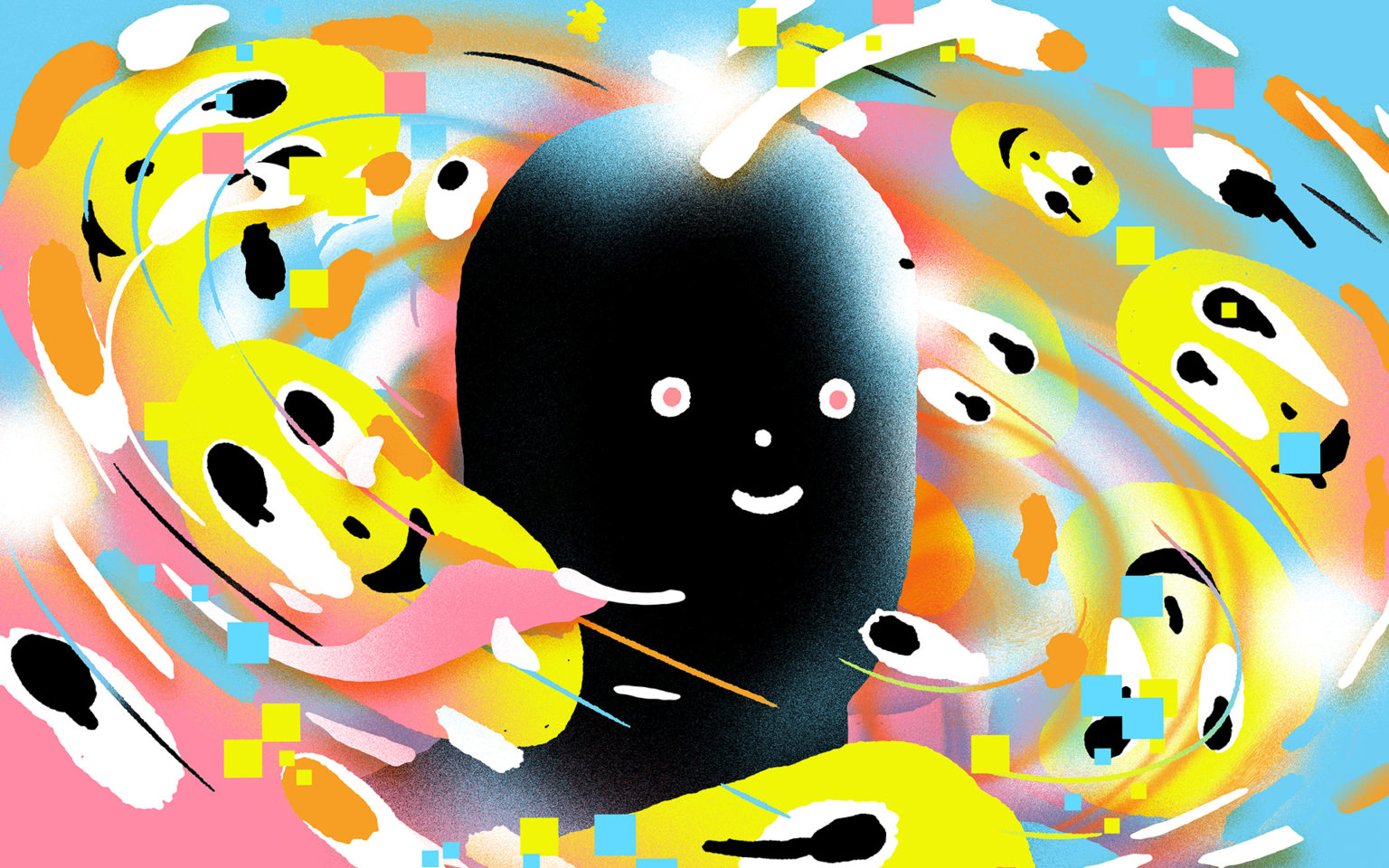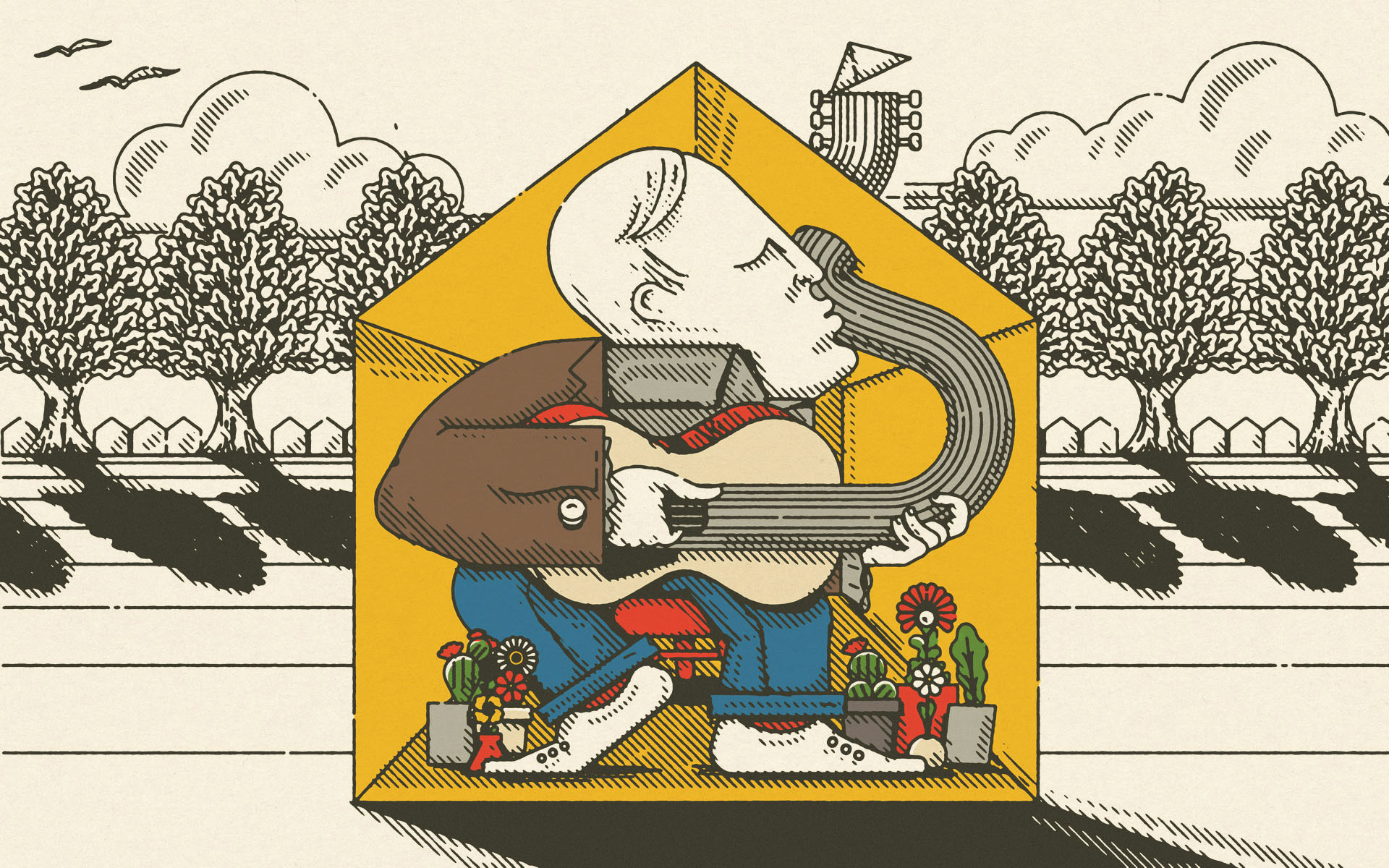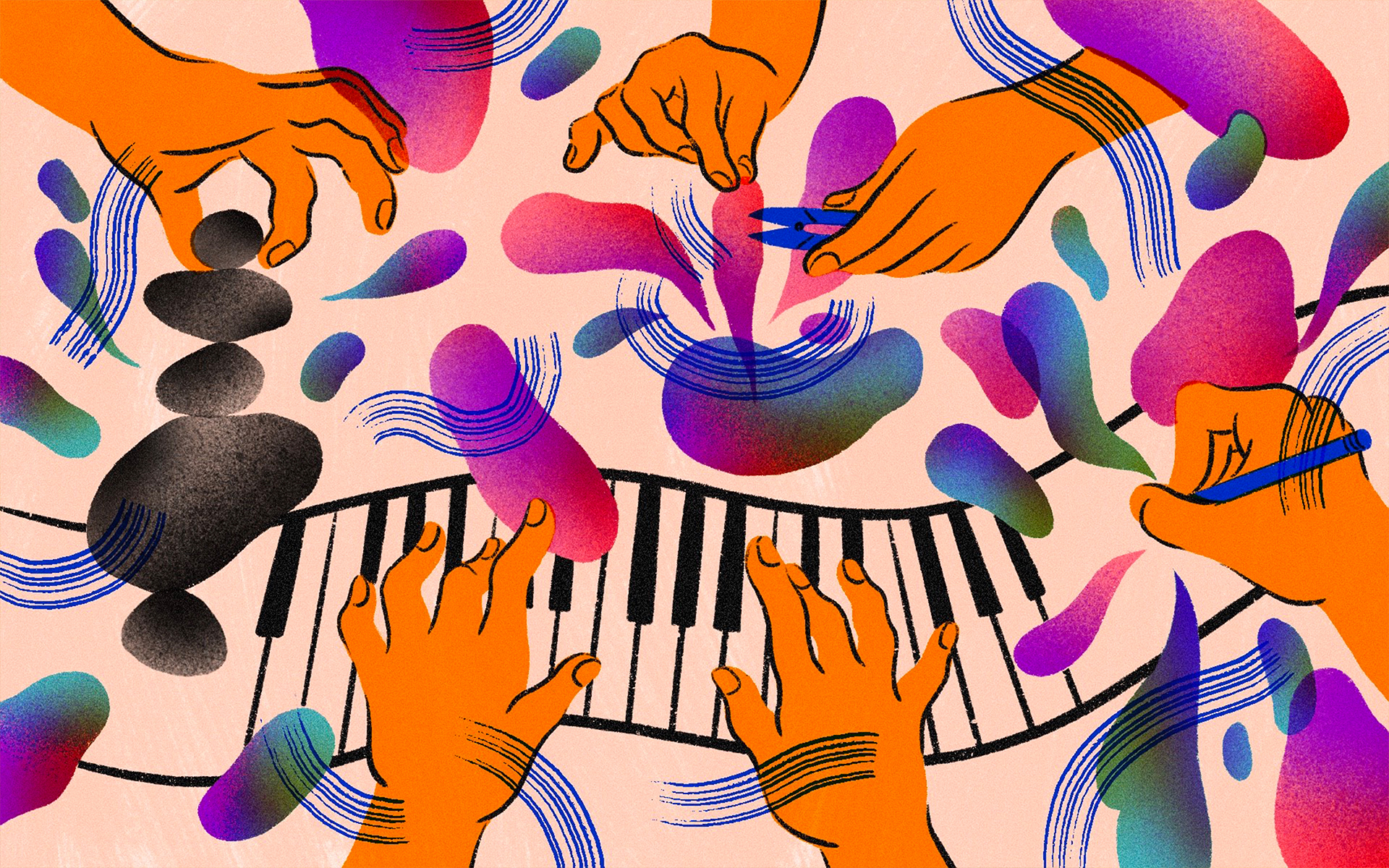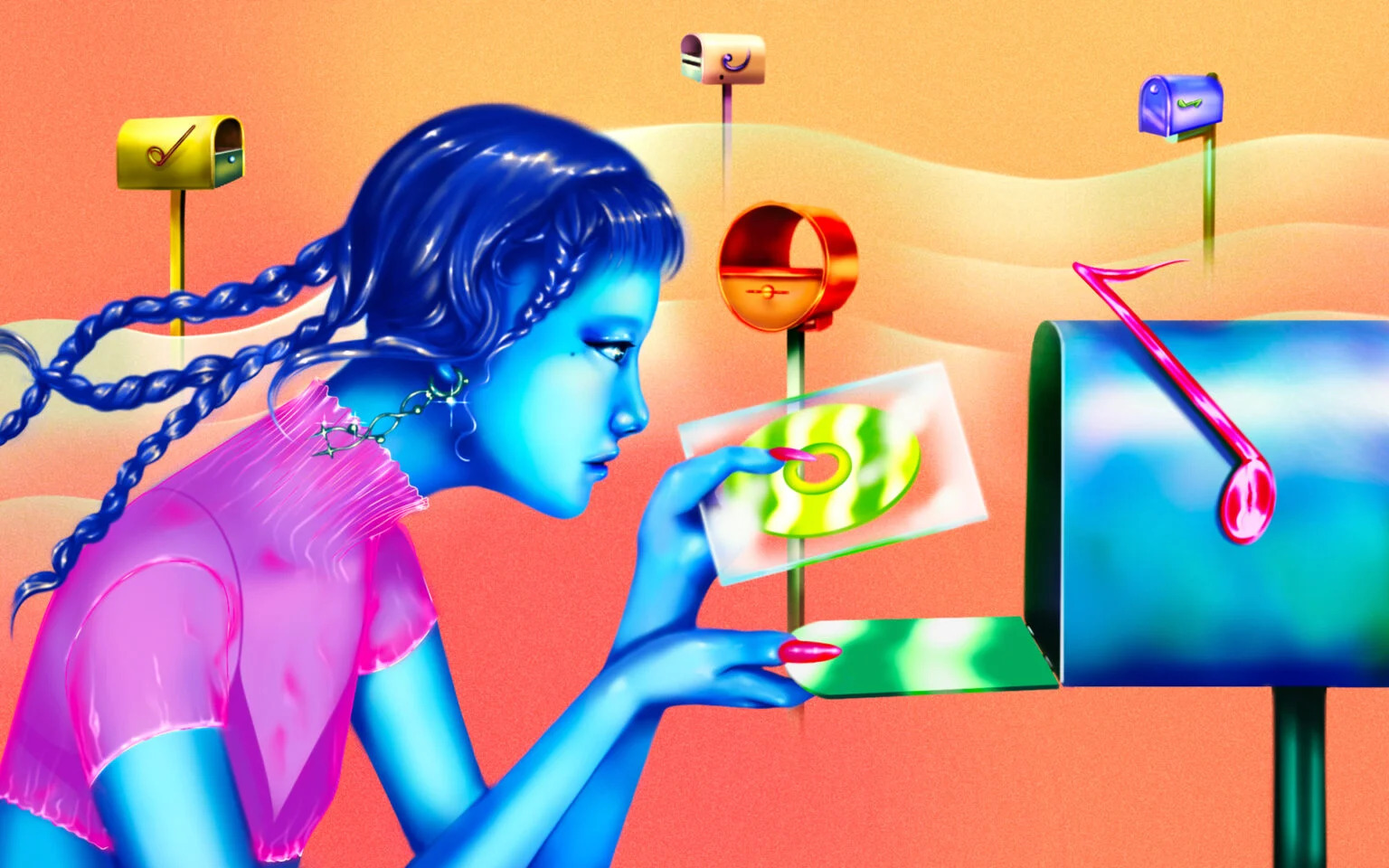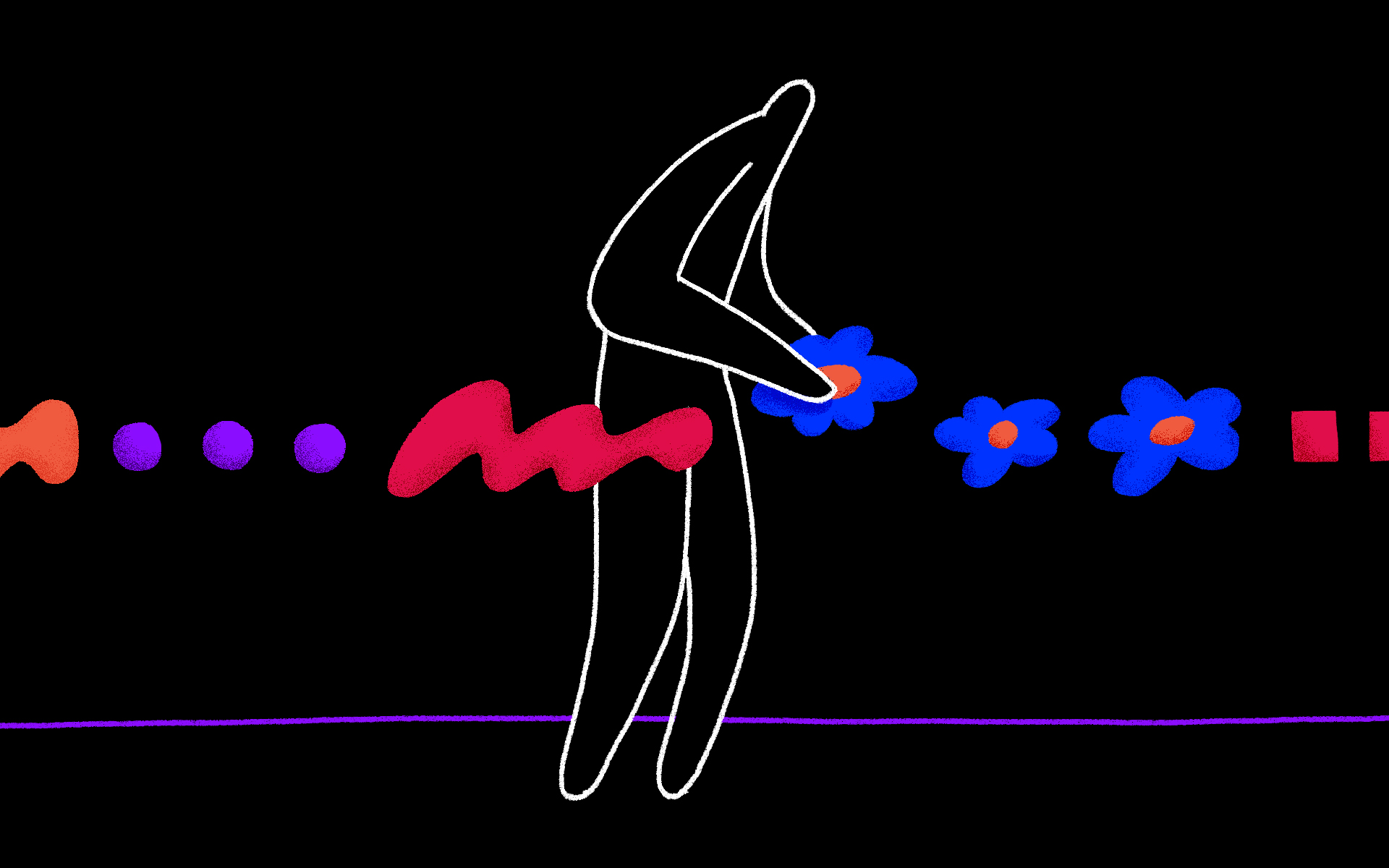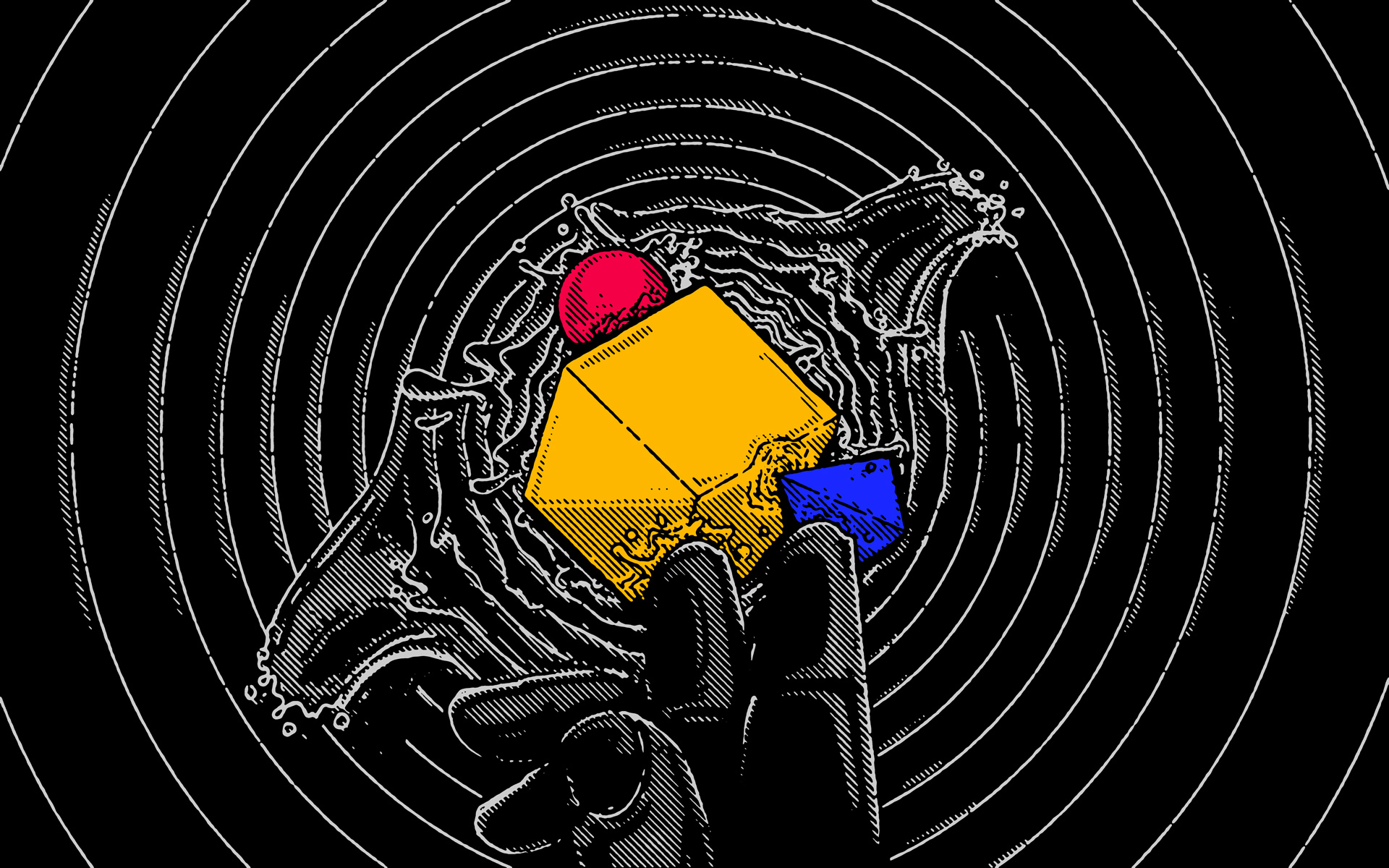 CREDITS

Creative Director: Meg Vazquez
Blog Editorial Lead: Harrizon Shimazu


DISCIPLINES
Art Direction