FREEDAMN!
2020


FREEDAMN! is a video art show at Mamie & Weaver's Ultra.


COLLABORATORS

Creative Direction: Charles Hall


DISCIPLINES
Design

FREEDUMB
2018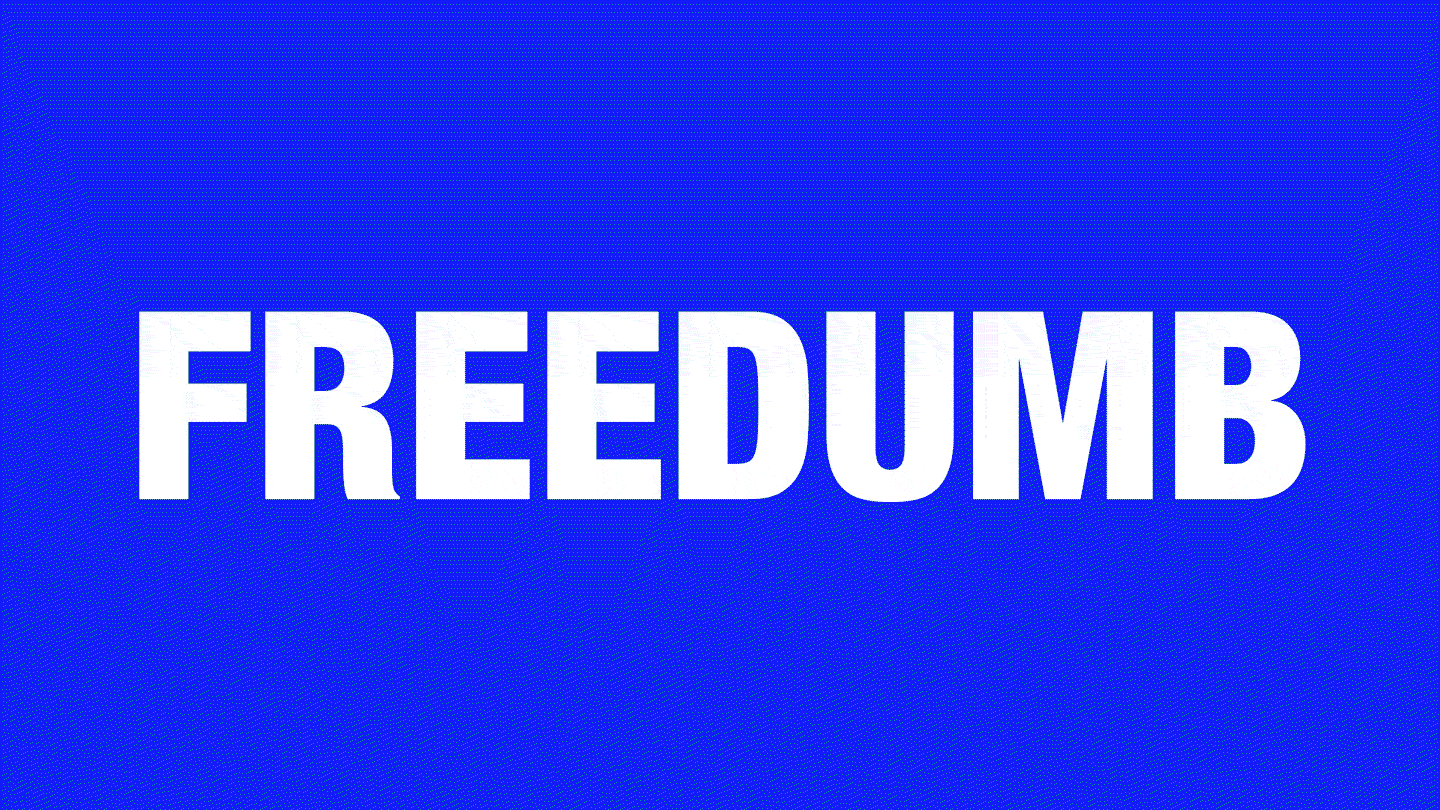 FREEDUMB was a month-long video installation in collaboration with ForFreedoms, exploring America's devolving relationship with information. It was the inaugural show at Mamie & Weaver's, a multi-disciplinary arts space in West Philadelphia. I worked closely with the founder of the space Charles Hall on branding for the event, creating a series of images that were that were displayed in the show and used to promote the show on social media.

Charles started with a singular image of FREEDUMB in neon green scrawled across the America flag. From that image, I began to destroy and rebuild each element, exploding the American flag into its various parts creating a system that allowed for an infinite number of combinations of words, graphics, and images.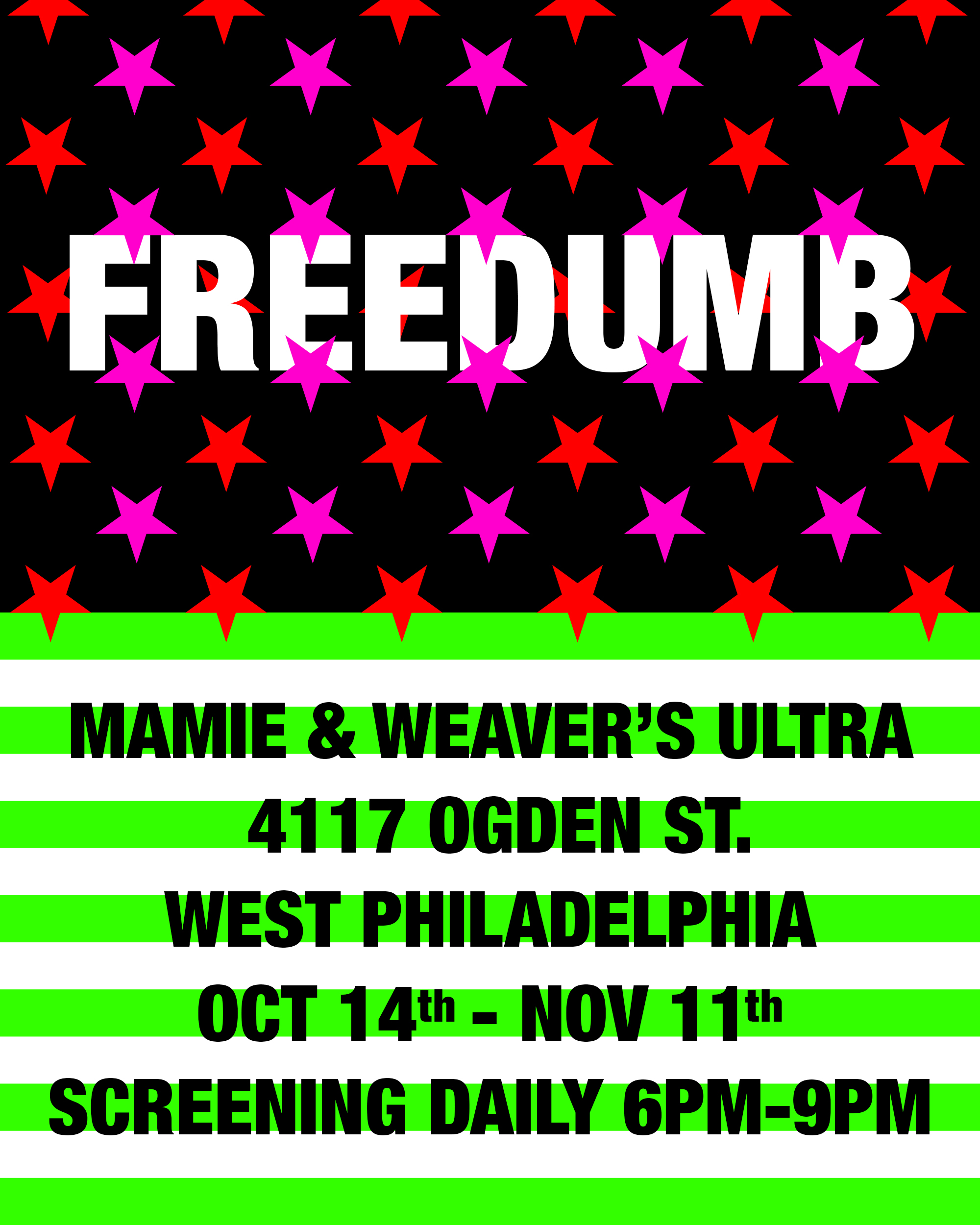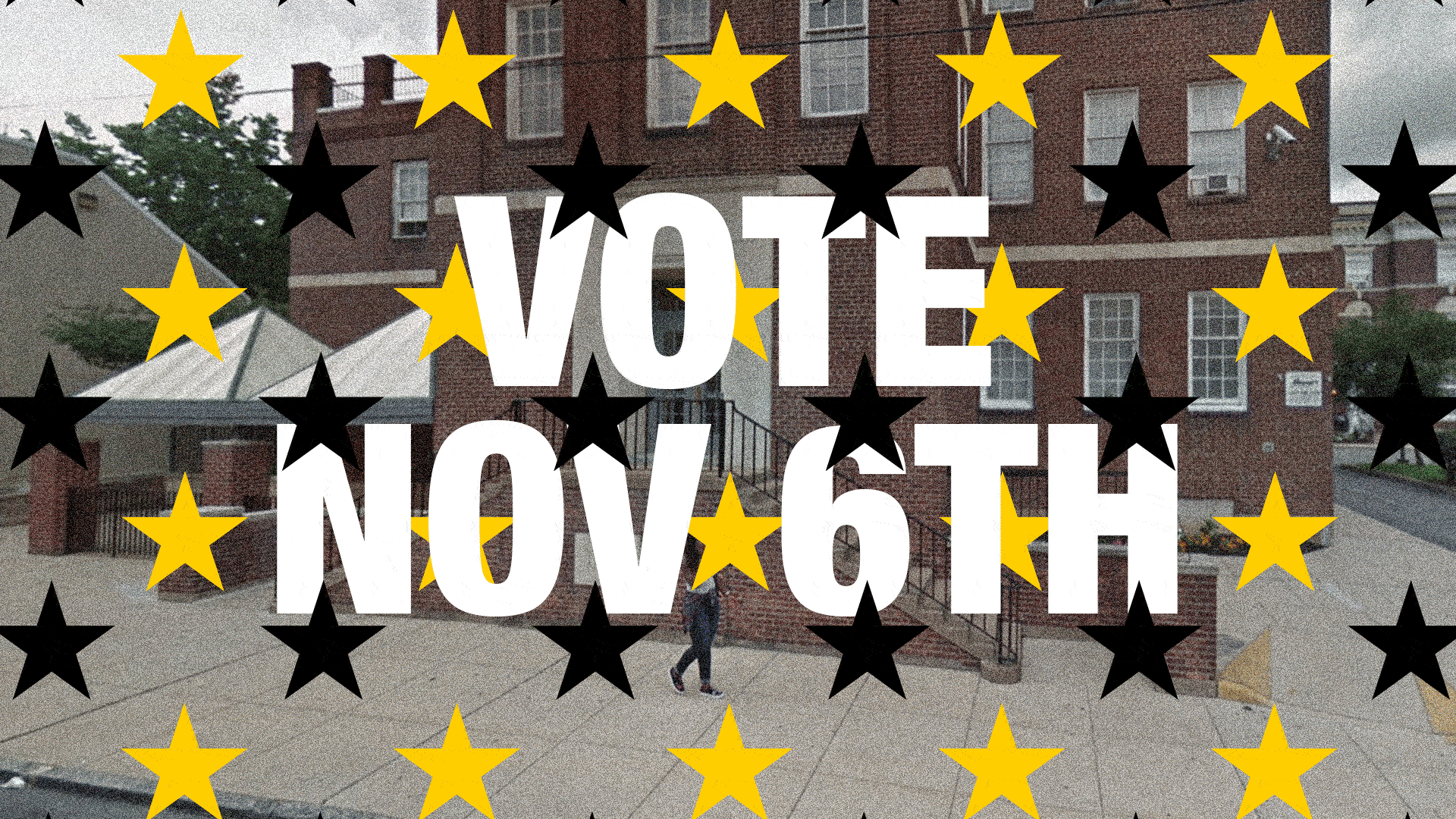 COLLABORATORS
Creative Direction: Charles Hall

DISCIPLINES
Design

---
Life, Death, and Love
2016



Life, Death & Love is the brainchild of Brooklyn-based artist Anjelica Jardiel. I collaborated with her on the first installment of what will be an evolving and ongoing pop-up series. For the first installment, Anjelica and I created worked together to create original pieces that were in conversation with one another. My artistic contributions were a pair of projections titled Digital Life and Digital Death, and designing the catalog for the show. In addition to my pieces, I also helped to plan, promote, and execute the show at The Living Gallery in Bushwick, Brooklyn.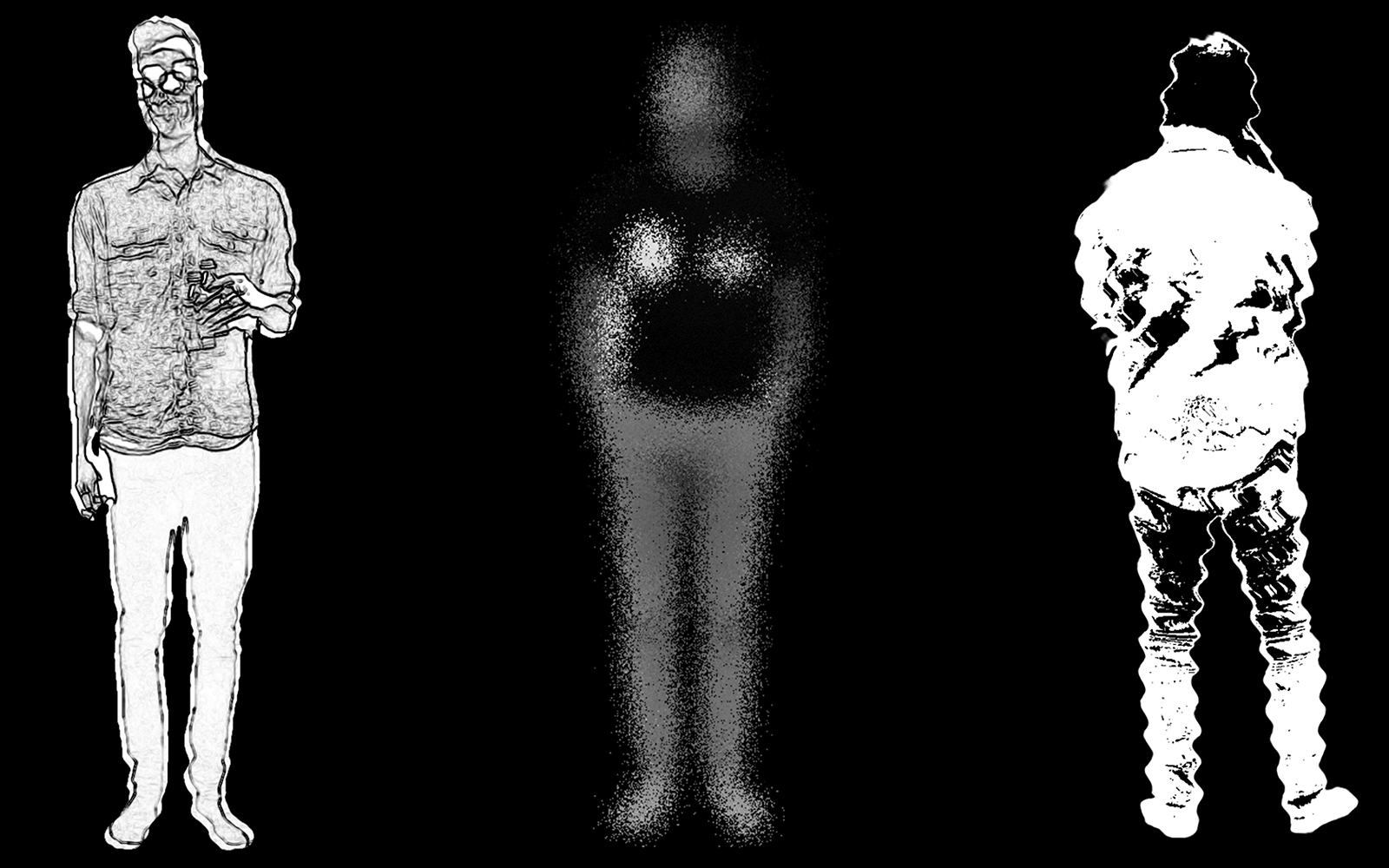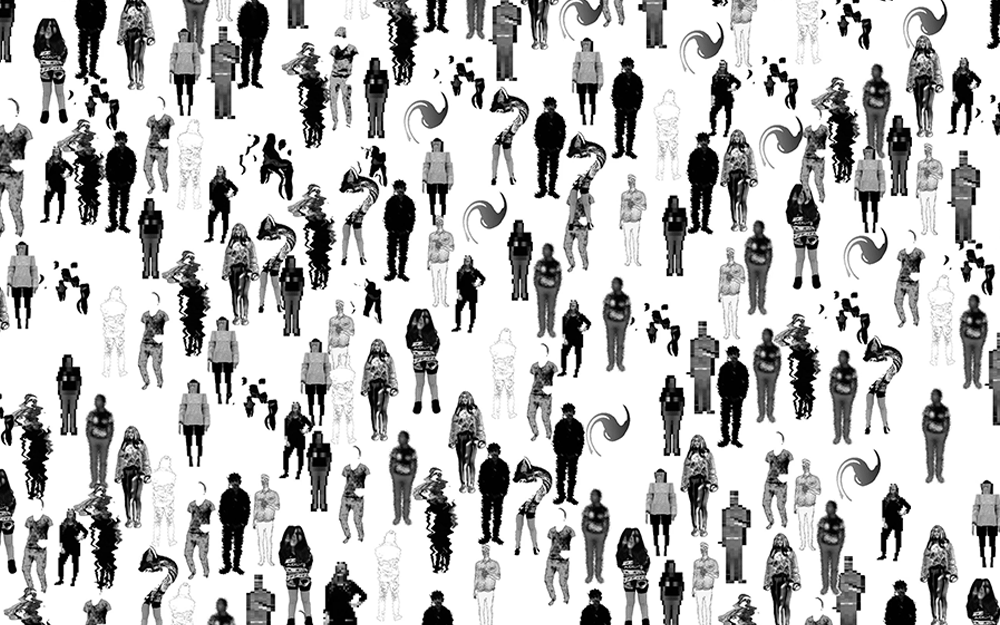 COLLABORATORS
Photography + Creative Direction: Anjelica Jardiel
DISCIPLINES
Art

---
Permanent Receipts
2013


Using receipts from any purchase that I completed over a two week period, I created a permanent record of my buying habits. These were laser etched, then cut and shaped individually.


Disciplines: Design, Research


---
Scanner Experiments
2012


Exploring the scanner as a camera, I created several experiments over the year of 2012 using a variety of materials.